Five card draw tutorial
In Five Card Draw your idea is to get best hand with five cards. Game goes in a way that five cards is given for each player and then every player has some time to swap as many cards as want from five cards. For example if you have pair, you can swap three other cards to be able to maybe get one more same card to get three of a kind. Remember to look for straight's and so on cause those are higher in value order. After cards are swapped every player gets new card for each swapped card and then results are calculated from those hands.
Powered by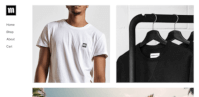 Create your own unique website with customizable templates.